CONTACT: Erika Guzman Cornejo, 310-755-1615, erika@envirovoters.org
LOS ANGELES, CA — Today, California Environmental Voters (EnviroVoters) released the following statement on the Environmental Protection Agency's ruling to allow California to enforce strong rules aimed at phasing out the sale of diesel-burning trucks. The EPA granted California a waiver under the Clean Air Act to enforce standards that are stronger than those set at the federal level. This ruling's impact goes beyond California, with six states already having committed to follow California's standards.
Statement from Mike Young, Political and Organizing Director, California Environmental Voters:
"Our transportation sector is one of the country's biggest sources of carbon emissions, so we are excited to see the EPA push the standard on clean air in the right direction – today's decision will save lives. Our state has an outsized responsibility to model climate progress and California is paving the way, reclaiming its national leadership in addressing climate. Our state was proud to pass Advanced Clean Trucks to protect the quality of the air we breathe. 
This is a massive win for everyone, especially for our frontline communities that are bearing the brunt of truck pollution and are often ignored. It is our collective responsibility to lower carbon emissions as quickly and equitably as possible. What we do will impact Californians for generations to come."
ABOUT CALIFORNIA ENVIRONMENTAL VOTERS
California Environmental Voters (formerly the California League of Conservation Voters) believes the climate crisis is here and this moment requires transformative change. California has the policy solutions to stop climate change but lacks the political will to do it at the rate and scale that's necessary. EnviroVoters exists to build the political power to solve the climate crisis, advance justice, and create a roadmap for global action. We organize voters, elect and train candidates, and hold lawmakers accountable for bold policy change. We won't stop until we have resilient, healthy, thriving communities, and a democracy and economy that is just and sustainable for all. Join us at www.envirovoters.org and on Twitter, Facebook, and Instagram. See more press releases.
With your help, we can hold corporations accountable!
Big corporations that contribute to the majority of the pollution are still not required to report their carbon footprint to the public. The Climate Corporate Leadership and Accountability Act (Senate Bill 253) would change that.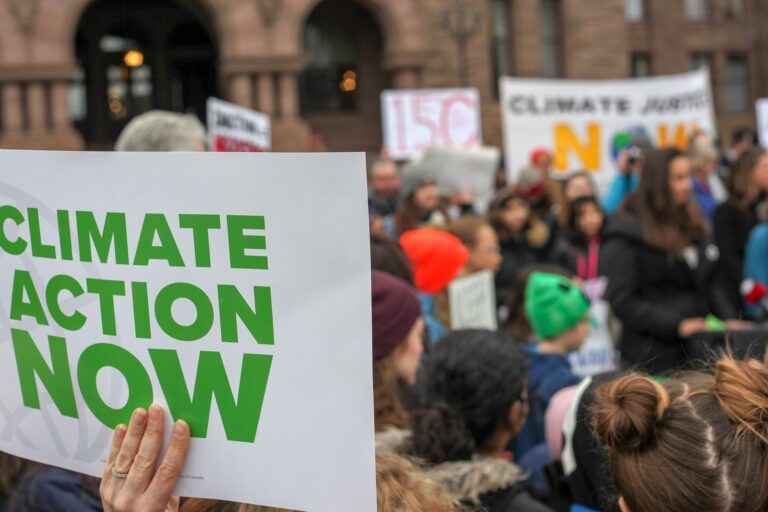 Your support changes what's possible for our future and our environment.